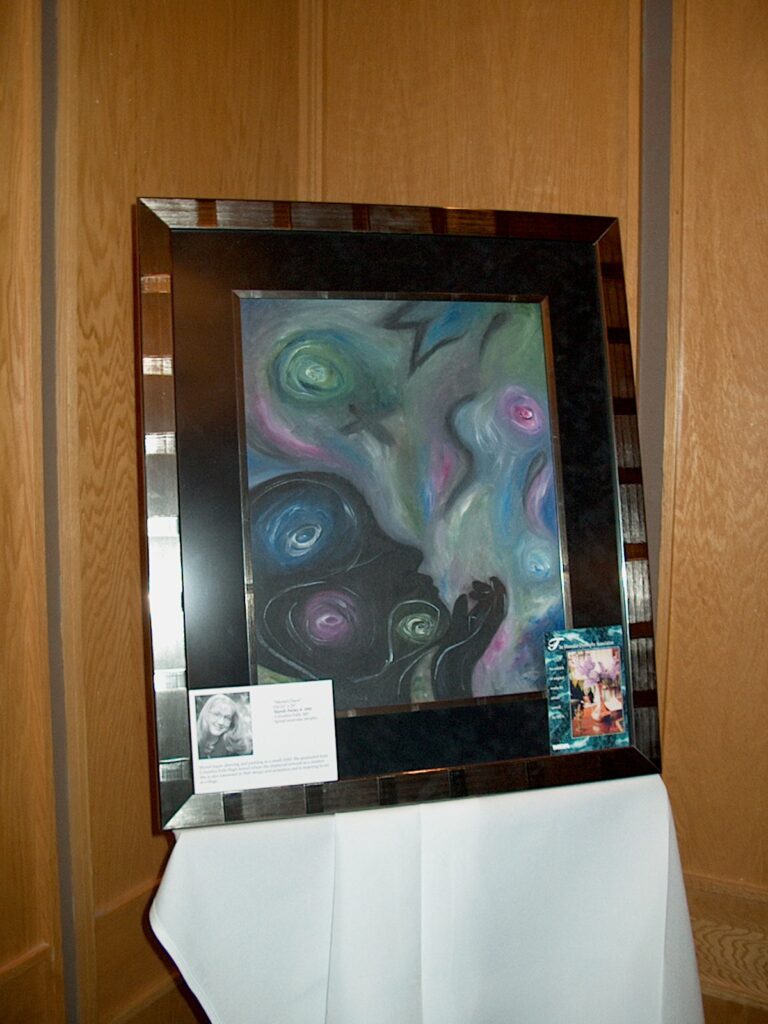 Experimental Artist Zeenah Spirit's experimental painting "Mental Chaos" was exhibited in a Billings Montana MDA benefit. It was then was accepted into the permanent collection of the MDA Art Museum in Tucson, Arizona where it resides today.
About the Experimental Painting
"Mental Chaos" is an exploration of energy fields in the human body.
There are two sides to the painting. One representing the female and the other male. It is an abstract of how two people can come together in love.
Experimental Painting Created in August 2002 by Experimental Artist Zeenah Spirit.